It's amazing how time flies. The Barse family celebrated Delaney's second birthday last month. Watching our "baby" girl full of life, energy, and enthusiasm made me reflect on the last 24 months.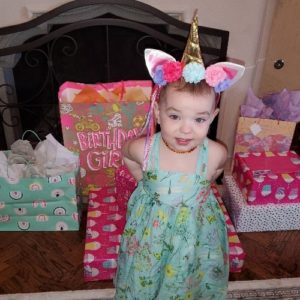 Delaney enjoying her 2nd birthday as a rainbow unicorn.
Your Dedicated Fiduciary® Turns Two
This year marks the two-year anniversary of when we started branding as Your Dedicated Fiduciary®. The name conveys our steadfast commitment to maintaining a mutual alignment of interests with the families we serve.
There are seemingly endless options in wealth management, but unlike many of the big name trust companies and firms, we don't have proprietary products or off-the-shelf financial "planning". We sincerely thank all of our clients, referral partners, and friends for the opportunity to play a significant role in your lives.
Two New Features on Our Updated Website
As part of our (very quiet) rebrand, our website was redesigned. We invite you to check out our new features.
Feature One
You can now securely submit documents via our website using the following link:
Feature Two
While much of the industry focuses exclusively on investments, we are a very planning-centric firm. Our innovative planning paradigm compliments our core competency in investment management and allows us to serve as our clients' in-house, right-hand financial consultants. Please use the following links to see the advanced planning and investment research teams who help us behind the scenes. We are very thankful for their contributions!